Međunarodni forum arhitekture i inženjeringa – SHARE obeležava svoje četvrto izdanje u Beogradu i fokusira se na dizajn i performanse fasada i njihov uticaj na javne prostore. SHARE Forum Beograd 2022 održaće se 23. novembra u hotelu Metropol Palace.
U Beogradu će se sastati lideri arhitekture iz Srbije i inostranstva, kao i profesionalci iz srodnih oblasti; događaj je prilika za povezivanje sa najreprezentativnijim ličnostima iz oblasti arhitekture i građevinarstva. Program SHARE Beograd 2022 obuhvata mnoge teme od interesa, u skladu sa aktuelnim brigama društva da se stvore urbani prostori i zgrade koje su u stanju da odgovore na klimatske izazove. Teme će u dinamičnom formatu predstaviti govornici iz Srbije, Velike Britanije, Holandije, Turske, Slovenije, Severne Makedonije, Bugarske, Francuske i Danske.
Najavljeni govornici za događaj su Christos PASSAS – direktor Zaha Hadid Architects, UK; Jan GEHL – osnivač GEHL architects, Danska; Gideon MAASLAND – direktor MVDRV, Holandija; Kerem YAZGAN, osnivački partner Yazgan Design Architecture, Turska; Branislav MITROVIĆ, osnivač Mitarh d.o.o. arhitektonski studio, Srbija; Thomas COLDEFY, osnivački partner Coldefy & Associes Architectes Urbanistes, Francuska; Marjan POBOLJŠAJ, suvlasnik, glavni arhitekta SUPERFORM, Slovenija; Besian MEHMETI – osnivač BMA studija, Severna Makedonija; Martin HRISTOV – osnivač E-Arch studija, Bugarska.
Forum SHARE Beograd 2022 organizuje SHARE Architects, najveća mreža posvećena profesionalcima u arhitekturi i građevinarstvu u Centralnoj i Jugoistočnoj Evropi.
Florin Mindirigiu, suosnivač SHARE Architects, o SHARE Beograd 2022:
"Svako izdanje SHARE Architects Foruma služi kao mesto susreta vodećih profesionalaca iz srpske arhitektonske i inženjerske zajednice kako bi predstavili neke od najnovijih arhitektonskih projekata i urbanističkih razvoja na nacionalnom i međunarodnom nivou. Pored profesionalnog umrežavanja na najvišem nivou, SHARE forum prikazuje najnovije inovacije u građevinskim materijalima i tehnologijama za estetiku i performanse fasade. Sa snažnim međunarodnim karakterom, SHARE Forumi su centar arhitektonske izvrsnosti u Srbiji već pet godina, gde se iz godinu u godinu okupljaju lideri srpske i međunarodne arhitekture i čine ga inspirativnim i edukativnim događajem koji svaki profesionalac u AEC industriji ne smeju propustiti, bez obzira na profesiju ili oblast delatnosti: arhitekte, građevinari, fasaderi, instalateri, izvođači radova, investitori, urbanisti, predstavnici centralne i lokalne vlasti."
Registracija na SHARE Beograd 2022
Dodatne informacije i registracija događaja na https://rs.share-architects.com/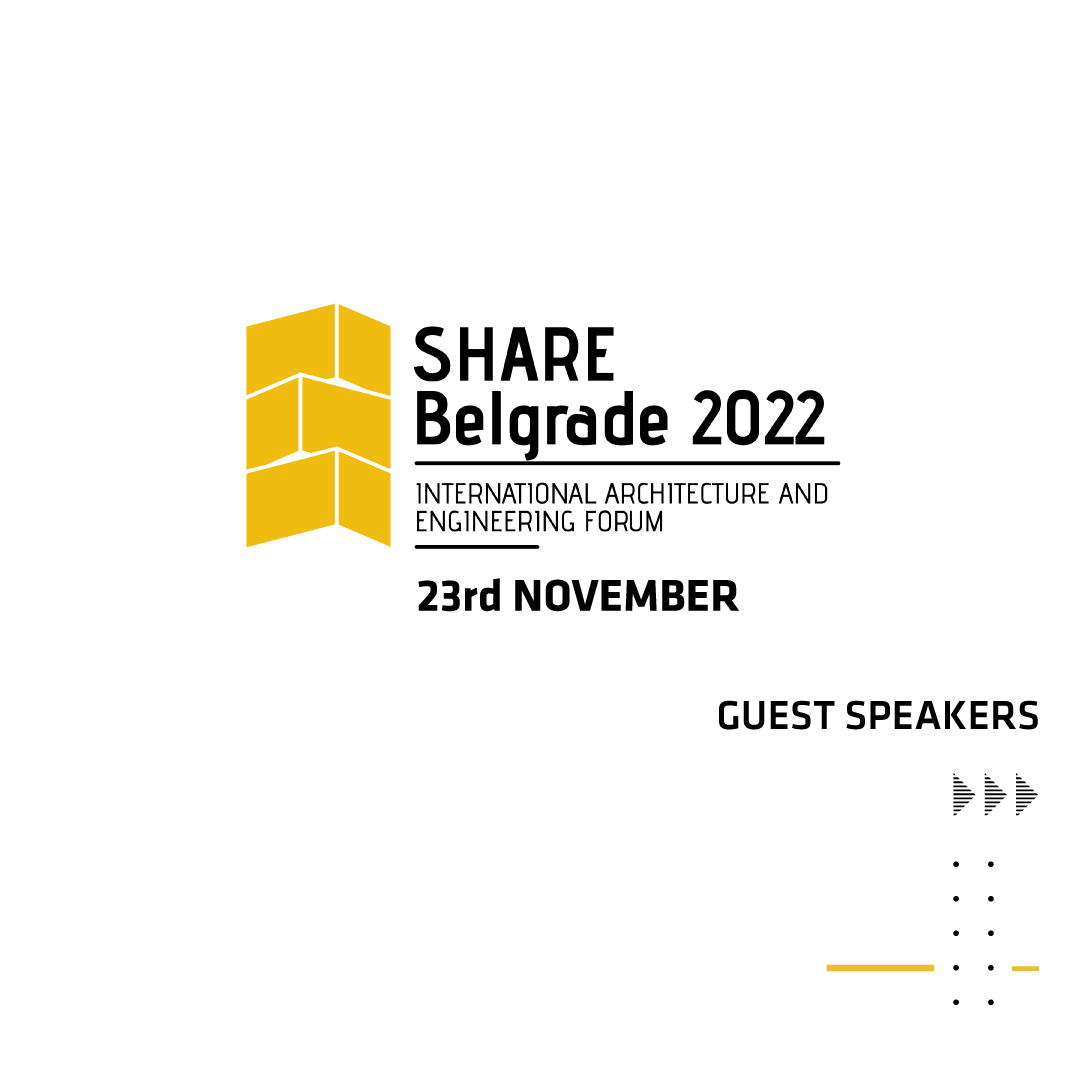 International guest speakers presentations
Christos PASSAS – director Zaha Hadid Architects, UK
Christos joined Zaha Hadid Architects as a senior designer in February 1998. Now a director, he is responsible for leading a wide range of key projects and competitions within the practice.Involved in many of the practice's seminal projects such as the Rosenthal Centre for Contemporary Art in Cincinnati; the MAXXI: National Museum of 21st Century Art in Rome; and the Sheikh Zayed Bridge in Abu Dhabi, he led the design of the Phaeno Science Centre project in Wolfsburg, Germany, which was shortlisted for the Stirling prize in 2006.Christos is currently project director for the recently completed Opus in Dubai.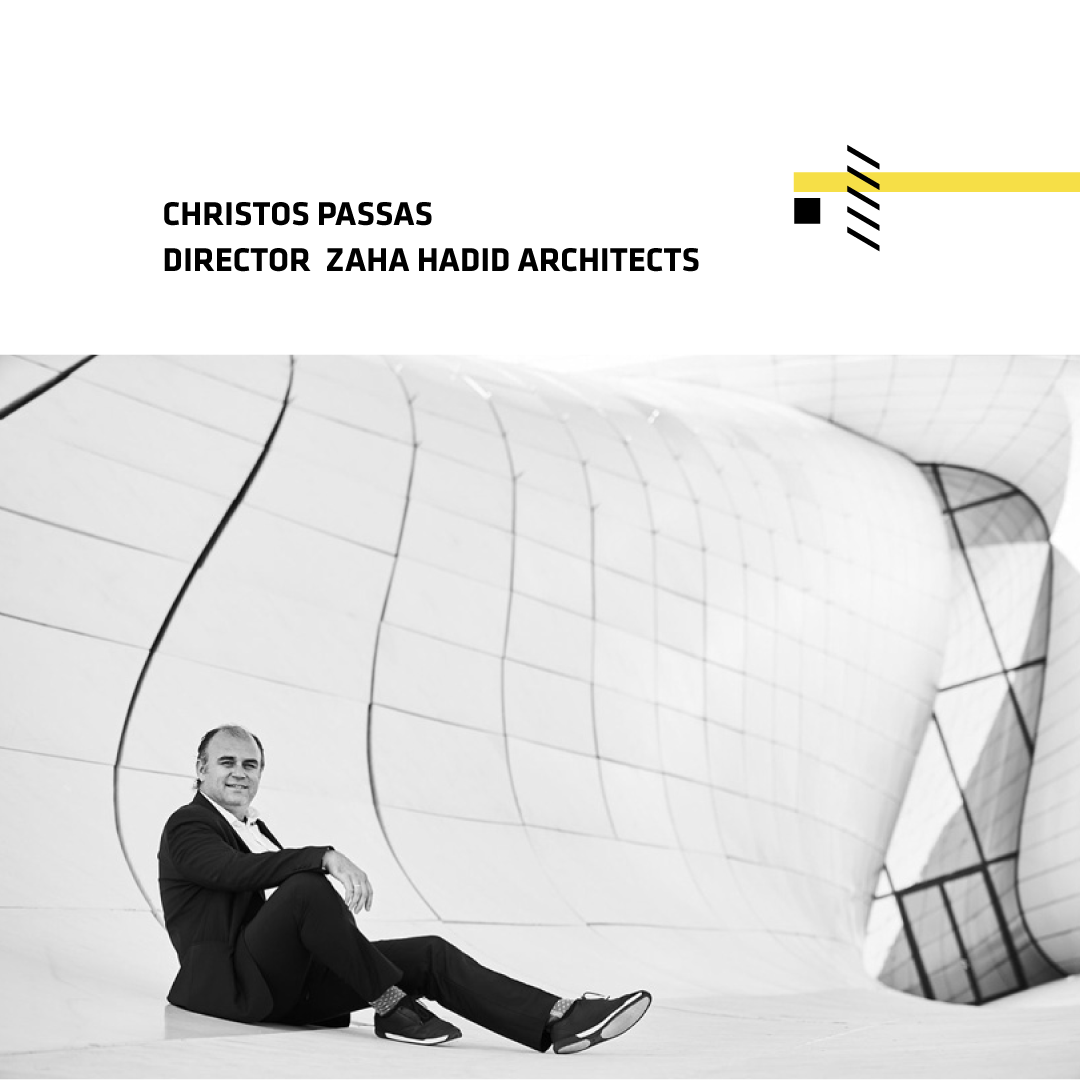 Jan GEHL – founder of Gehl architects, Denmark
Jan Gehl, author of the well-known book "Cities for People",is a Danish architect and urban design consultant based in Copenhagen whose career has focused on improving the quality of urban life by re-orienting city design towards pedestrians and cyclists. Jan Gehl has been awarded numerous national and international awards including "Sir Patrick Abercrombie Prize for exemplary contributions to Town Planning" by The International Union of Architects and an honorary doctors degree from Heriot-Watt University in Edinburgh. Jan is a Honorary Fellow of The Danish Institute of Architects, The Royal British Institute of Architects, the American Institute of Architects, the Royal Architectural Institute of Canada, the Royal Incorporation of Scottish Architects and the Planning Institutes of Australia and Ireland.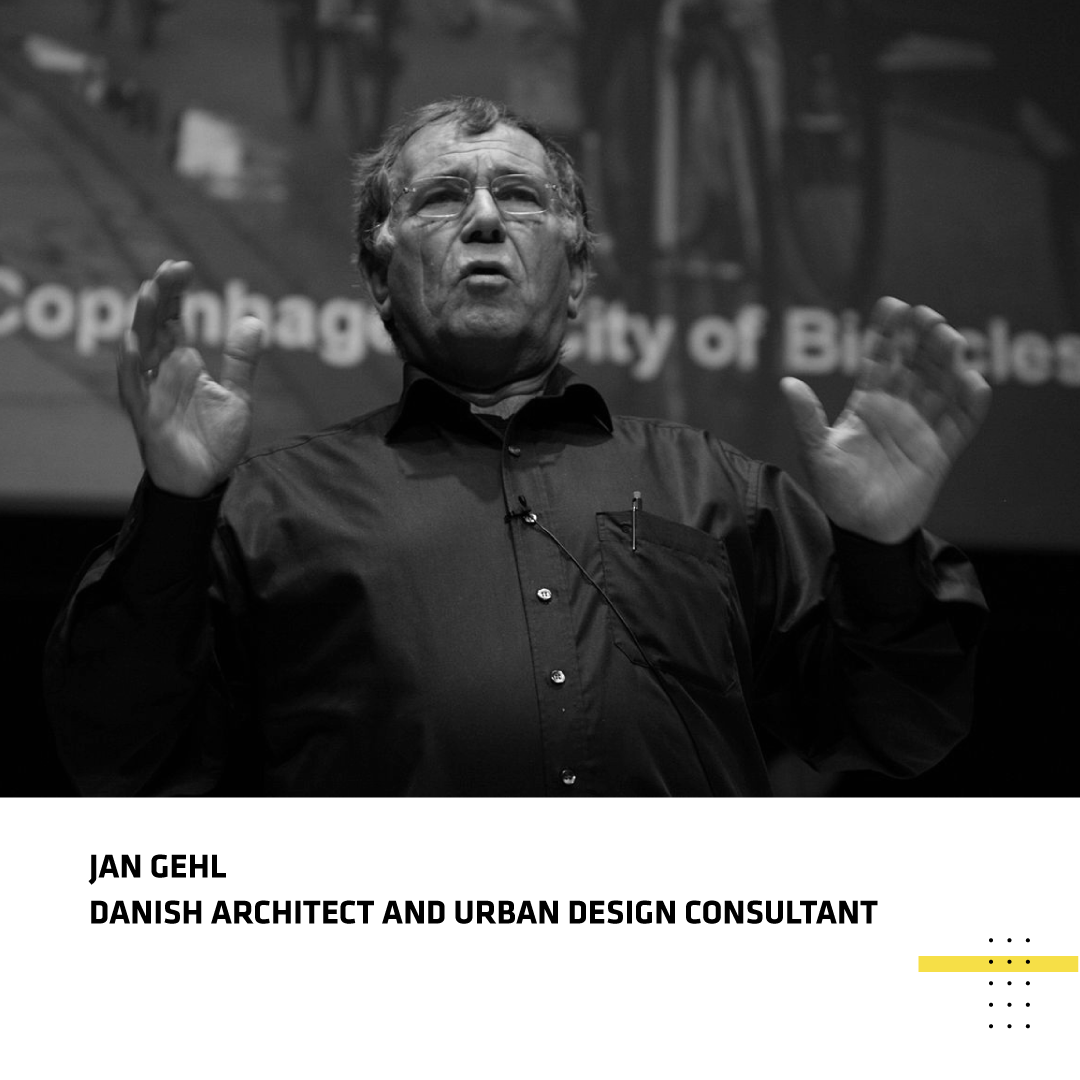 Gideon MAASLAND – director MVDRV, The Netherlands
Director and Architect Gideon Maasland (NL) joined MVRDV in 2016. Maasland leads MVRDV's Studio 8, which is responsible for large-scale, complex buildings. He leads all projects in his studio under development and construction, including Valley, Tripolis Park, and the transformation of Jaarbeurs in Utrecht, as well as various projects in Eindhoven, Poland, and the UK. Renowned for his detailed and dedicated approach, Maasland's work is hands-on. To ensure the highest quality, he is often on the construction site directly overseeing building processes.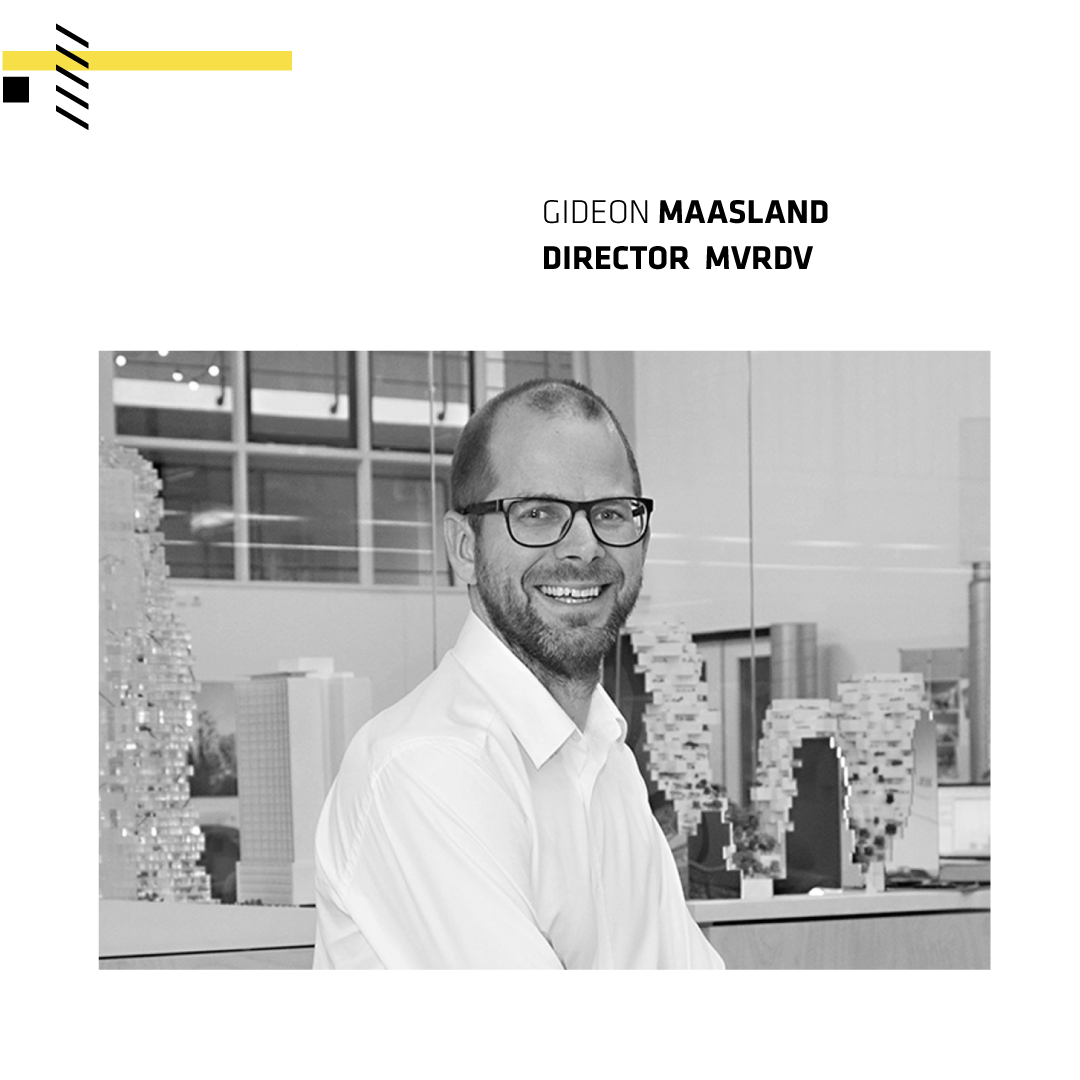 Kerem Yazgan, founding partner Yazgan Design Architecture, Turkey
Founded in 2003 by Kerem Yazgan and Begüm Yazgan, both PhD. architects, Yazgan Design Architecture Inc. is an architectural, interior, landscape and graphic design and construction firm based in Ankara, Turkey. In the past 16 years, Yazgan Design Architecture has been published in 19 countries and has been awarded with 89 national and international design awards. With over 8.000.000 square meters in total projects located in both Turkey and a number of other countries, the portfolio of Yazgan Design Architecture continues to grow and diversify. Mixed-use buildings, retail, hotel, residential, office, educational buildings, hospitals, cultural centers, airports, and sport complexes are some of the building typologies that comprise the company portfolio. Yazgan Design Architecture also achieves interior and landscape design construction works alongside its project repertoire.
Thomas Coldefy, Founding Partner Coldefy & Associés Architectes Urbanistes, France
Thomas Coldefy earned a degree in architecture at the Ecole Spéciale d'Architecture in Paris in 2002. He is a member of the American Institute of Architects (AIA). After holding positions in famous architecture offices in Paris, New York and London, he joins Coldefy in 2006 as Managing Director. He became Principal in 2010. He won the Asian "40 under 40" International design Awards 2011 organized by Perspective, as well as the European "40 under 40" prize organized by the European Center for Architecture Art design and Urban Studies and the Chicago Athenaeum. Thomas Coldefy gives numerous lectures, his achievements are the subject of publications and exhibitions in France and internationally. Since 2014, Thomas Coldefy has been visiting professor at the Jilin Institute of Architecture and Civil Engineering, China and since 2021, Teacher for a Master's degree program at ESA (Ecole Spéciale d'Architecture, Paris). Monumentality and delicacy, urban issues and attention to detail characterize the writing of its projects, in which the well-being of residents and users is always central.
Marjan POBOLJŠAJ, Co-owner, Principal Architect SUPERFORM, Slovenia
Superform is an architectural bureau from Slovenia with a 21-year tradition. It is distinguished by its recognisable and unique custom-made and customer-centric architecture. The bureau's owners are architects Marjan Poboljšaj and Anton Žižek. They have over 20 years of experience, which they have gained in their professional careers by collaborating with architects, working on projects in Germany and in the field of engineering.
Besian MEHMETI – founder of BMA Studio, North Macedonia
Besian Mehmeti is the founder of BMA Studio. BMA is a creative hub open to young and devoted architects and designers who are prepared to discover new possibilities. Collaborating with other architects, engineers, artists and other professionals has helped us strive to expand their perspective and generate new design paradigms. Their spectrum of work touches fields of architecture, design and urbanism.
SHARE Architects Network – Connecting architects and contractors in Central and South Eastern Europe
SHARE Architects Forums have become, over the past 25 years, an essential networking platform for architects and contractors in Central and South Eastern Europe. SHARE creates an effective platform for knowledge and understanding of the diversity of the architectural phenomenon of the contemporary architecture. Currently, SHARE Architects events take place in 16 countries in Central and Eastern Europe, and the SHARE Architects community counts more than 50,000 members from all over the world.